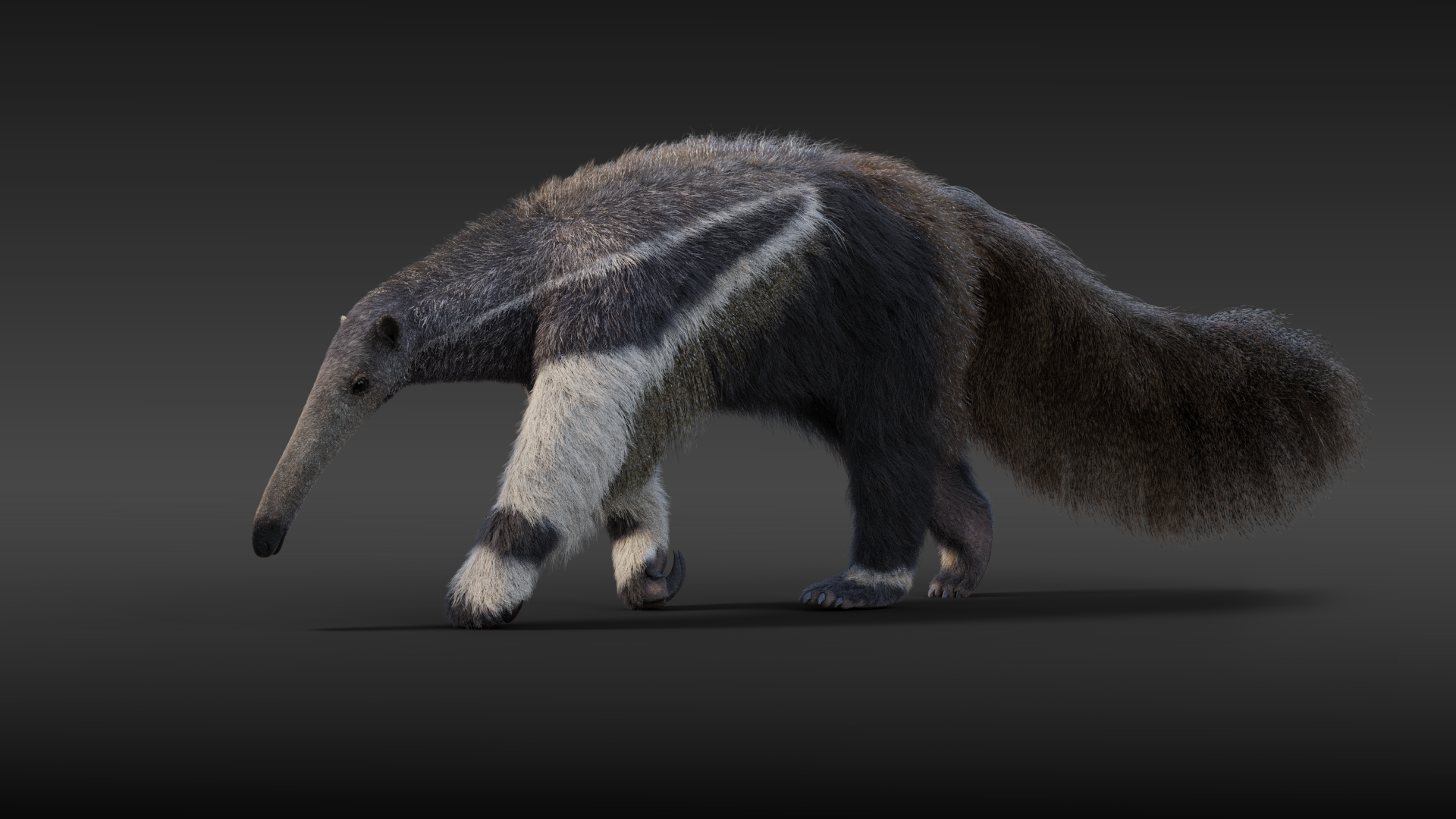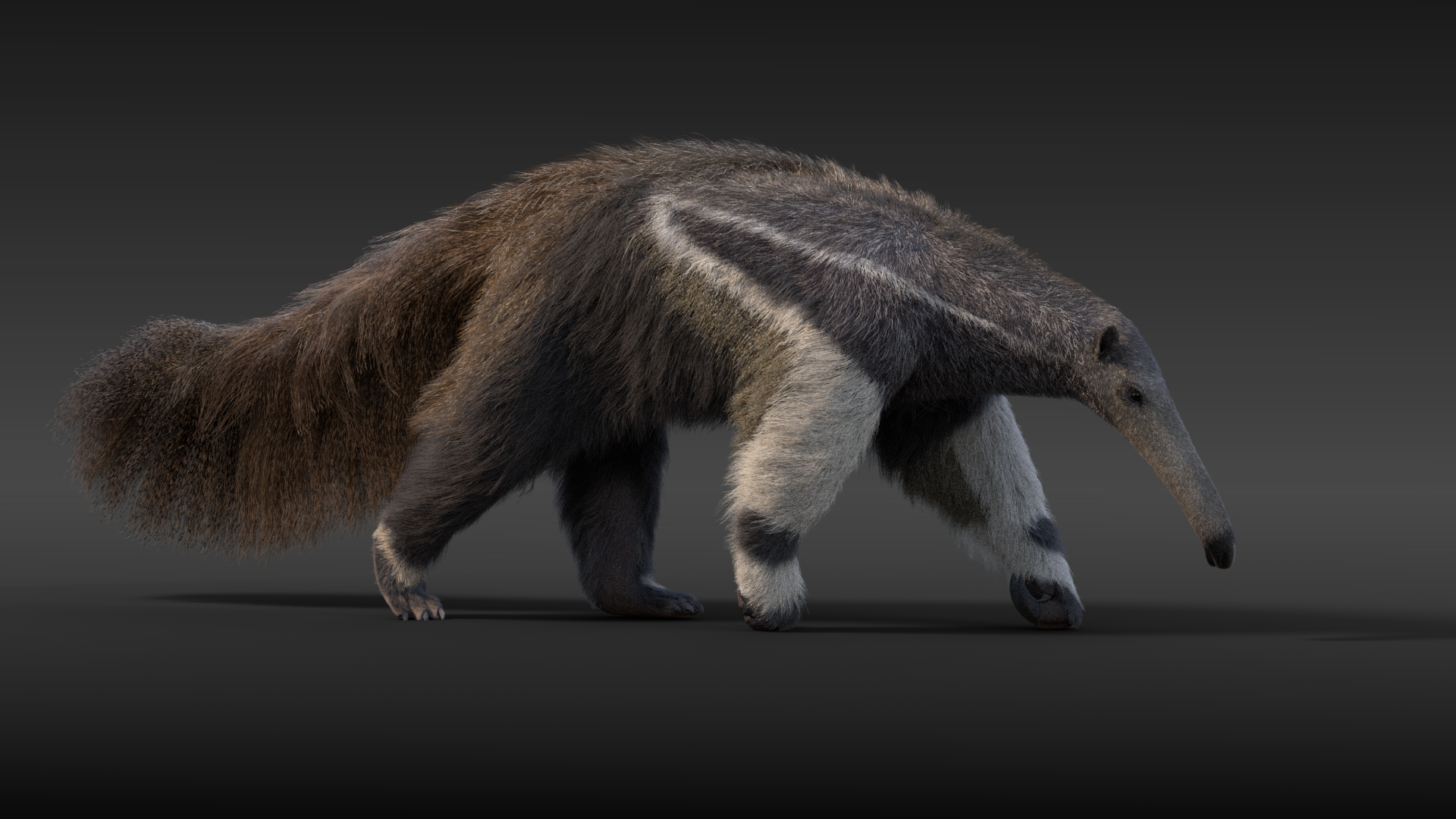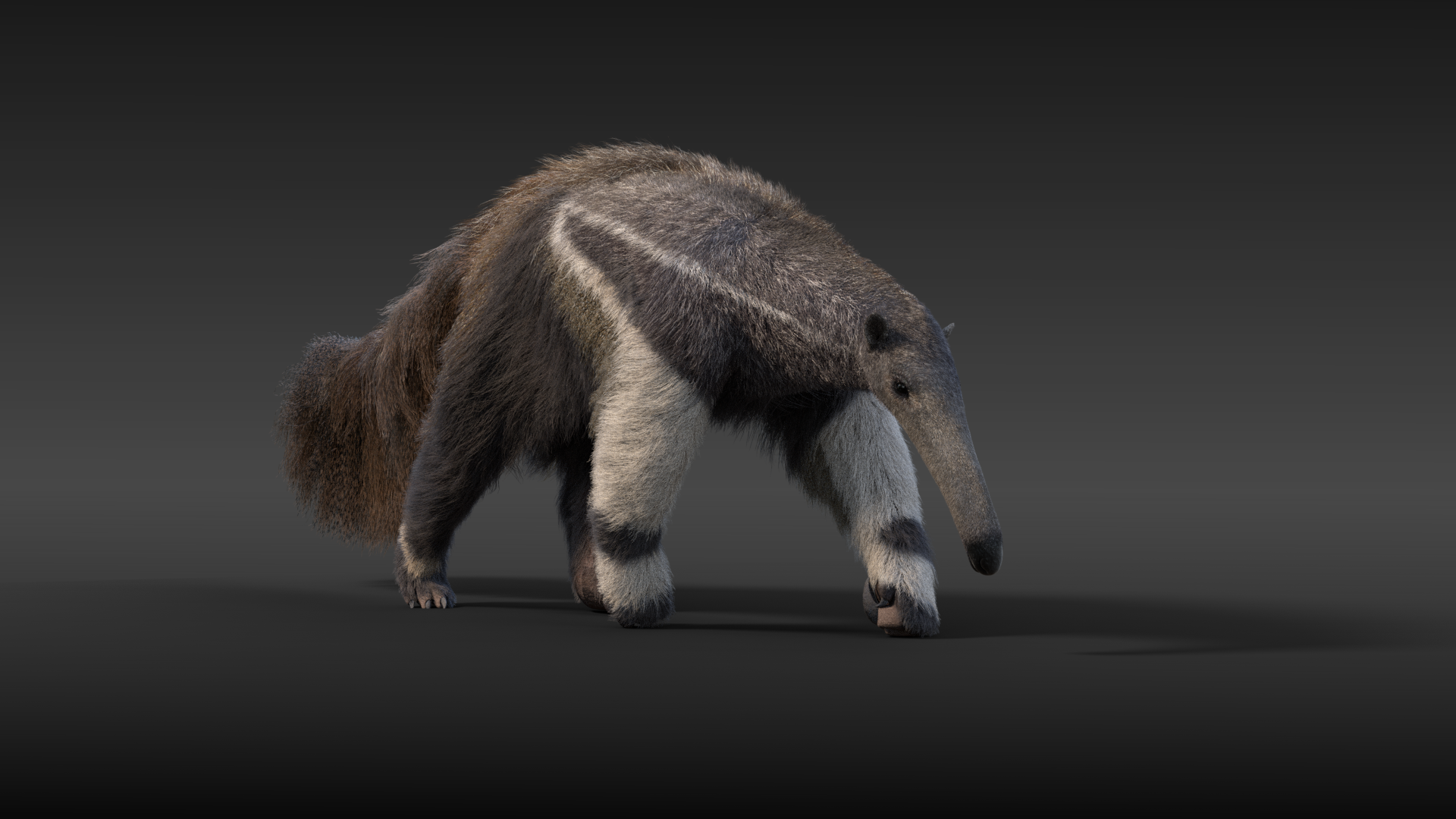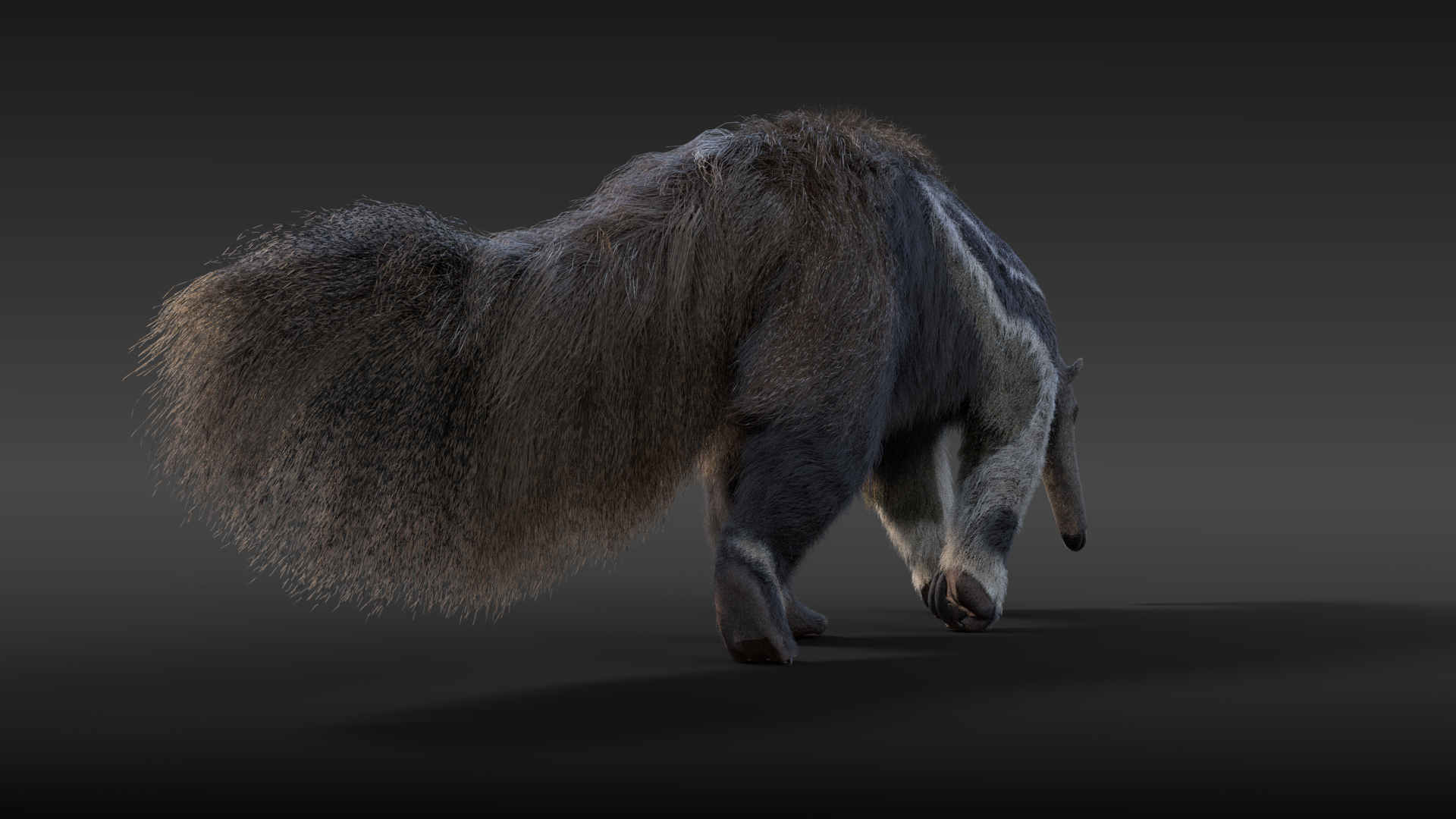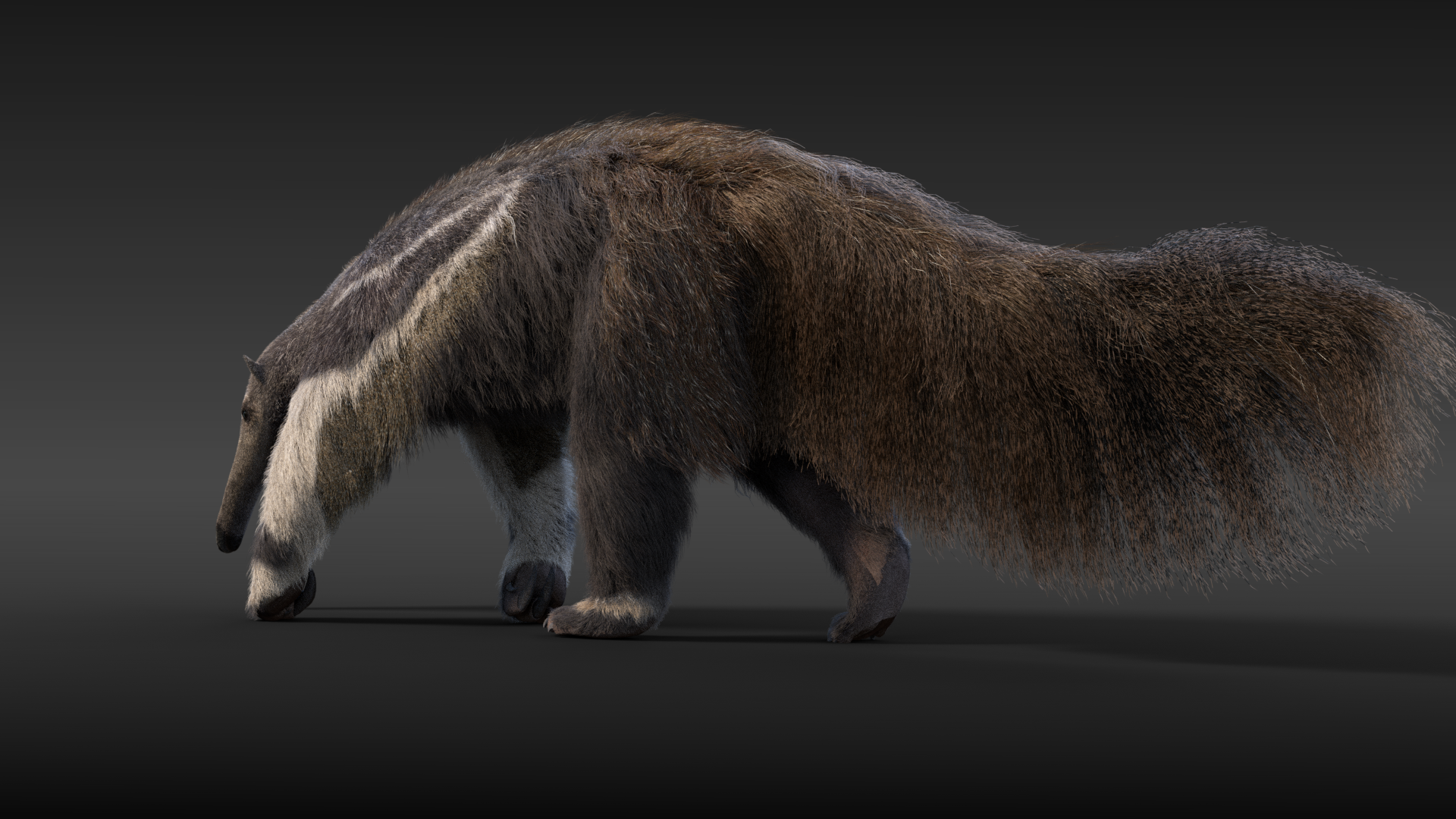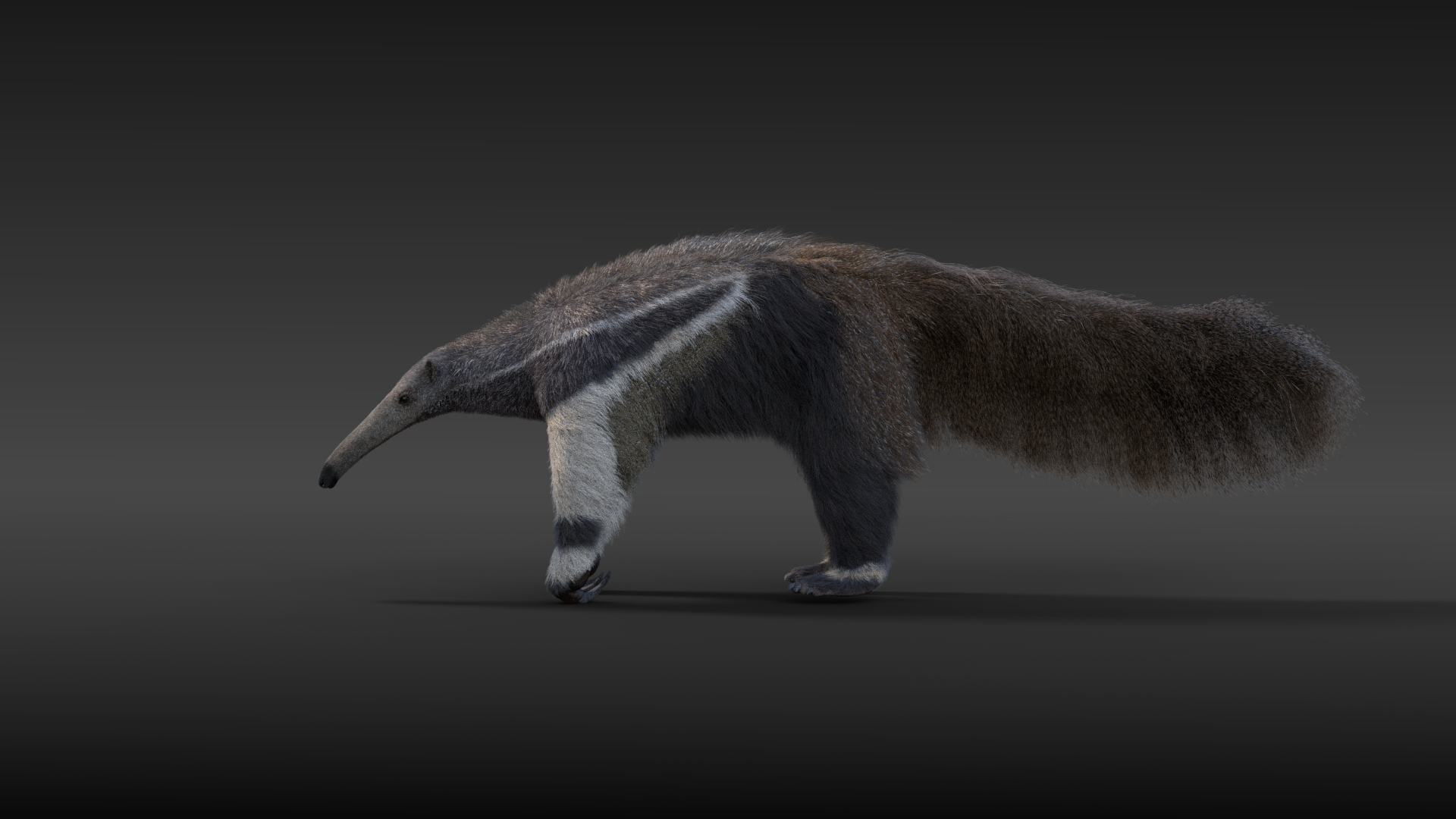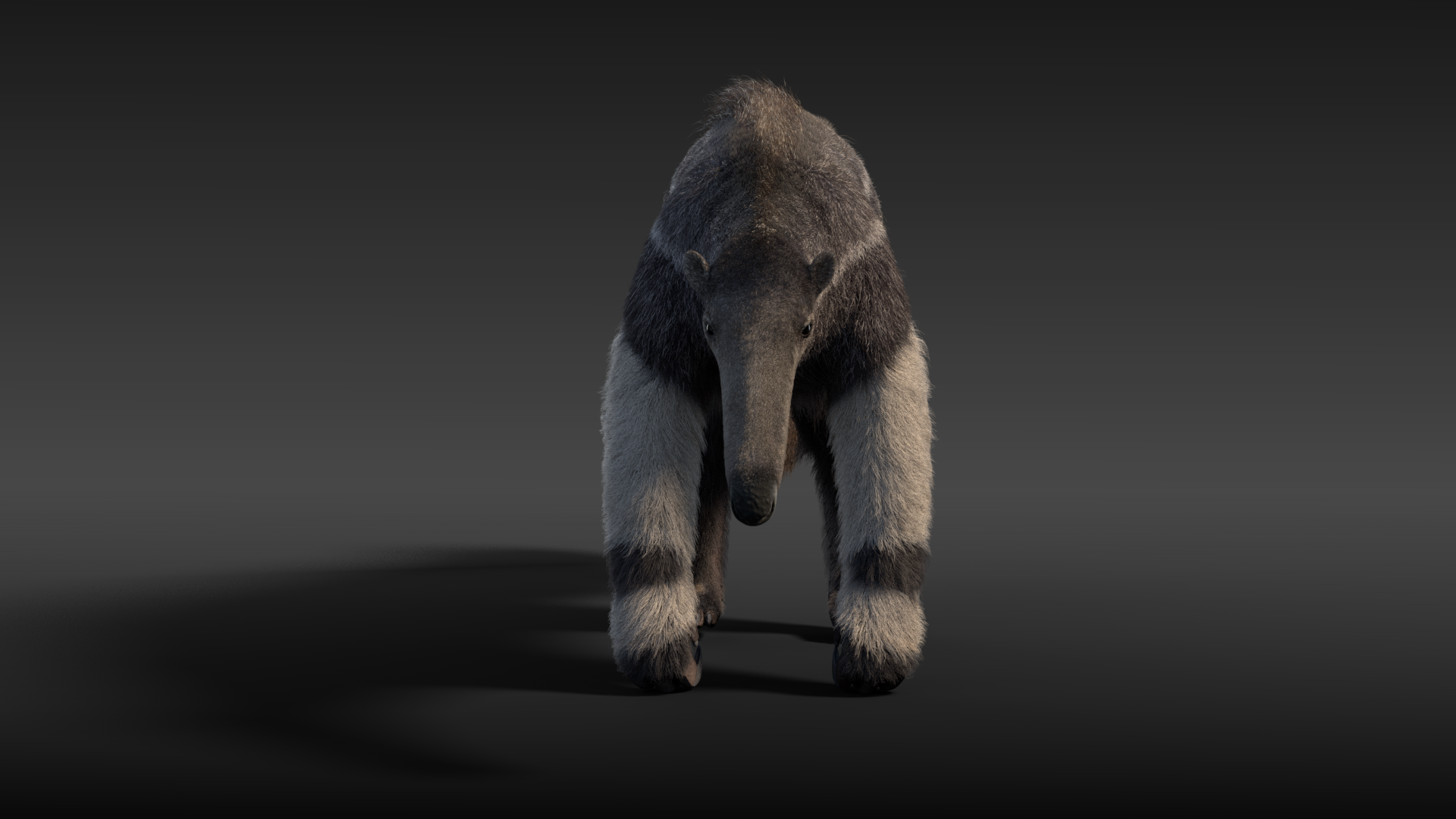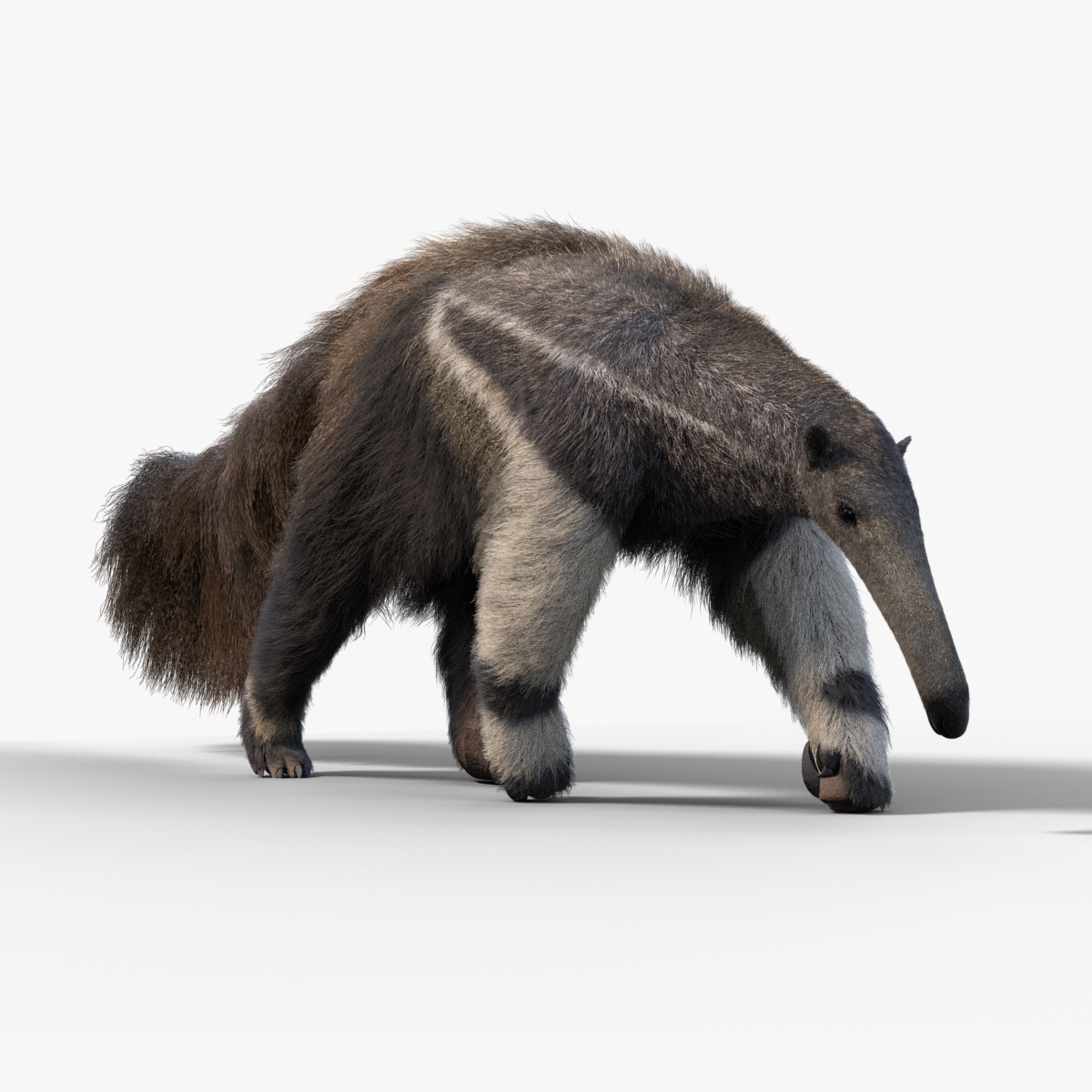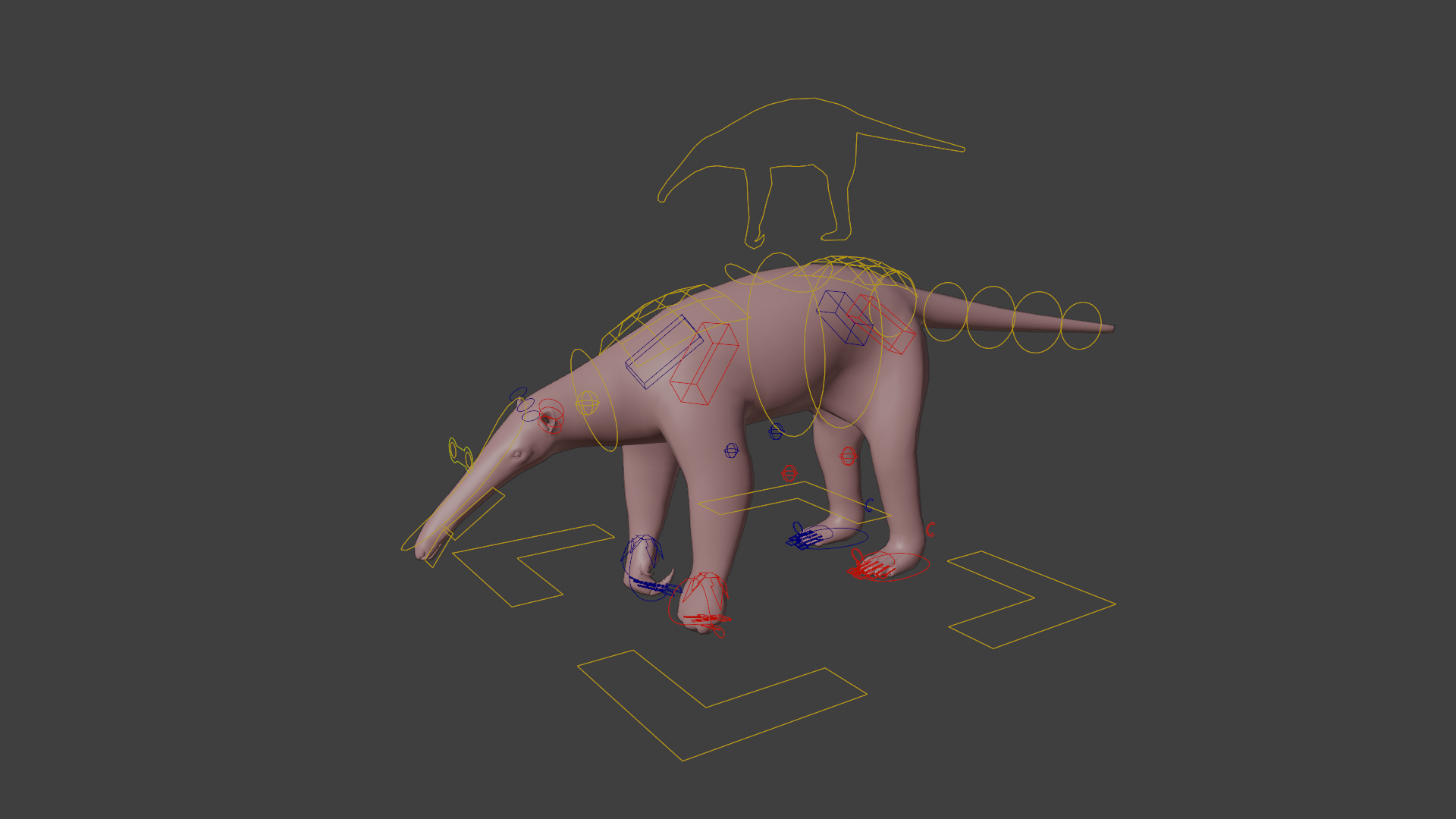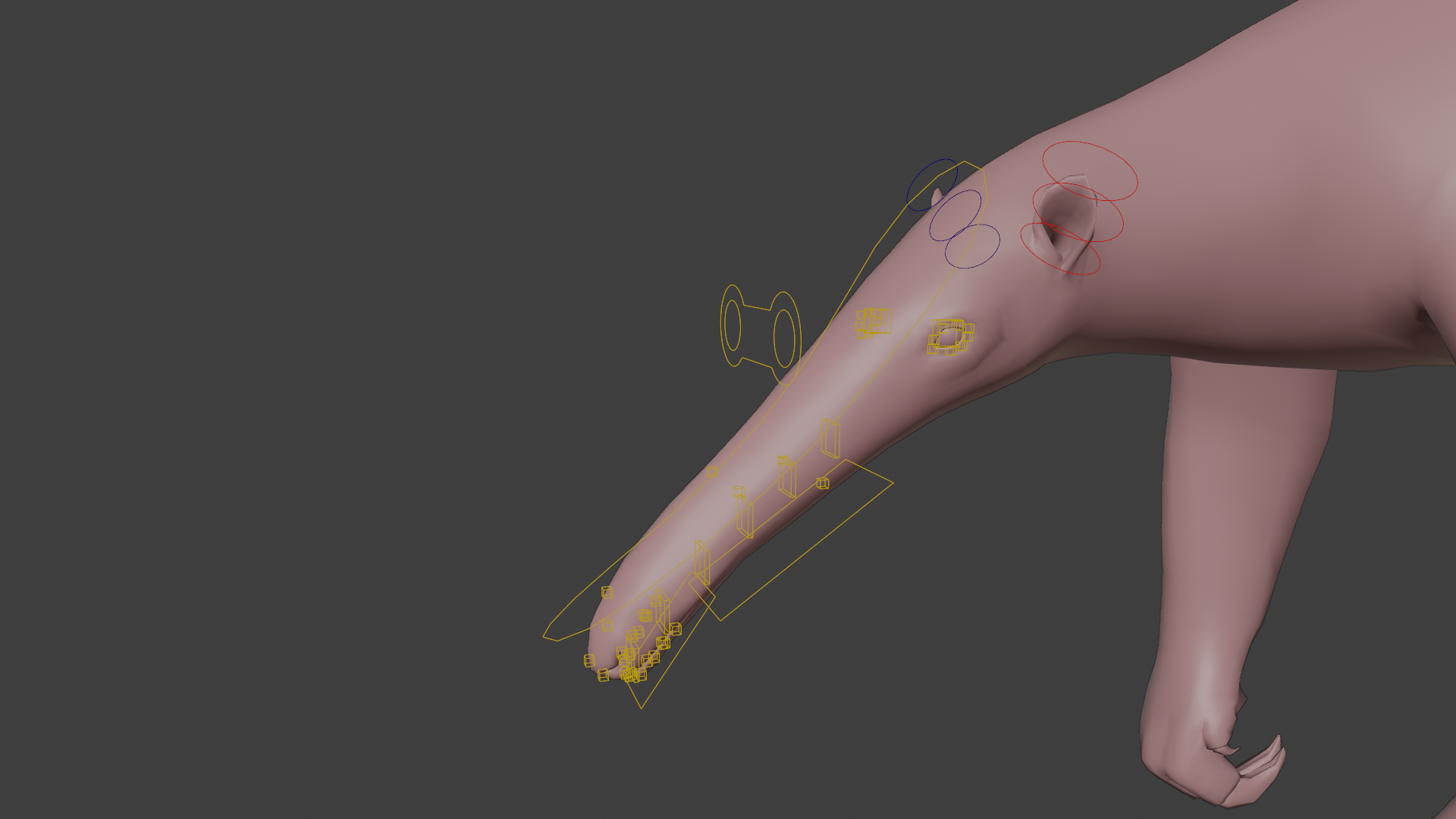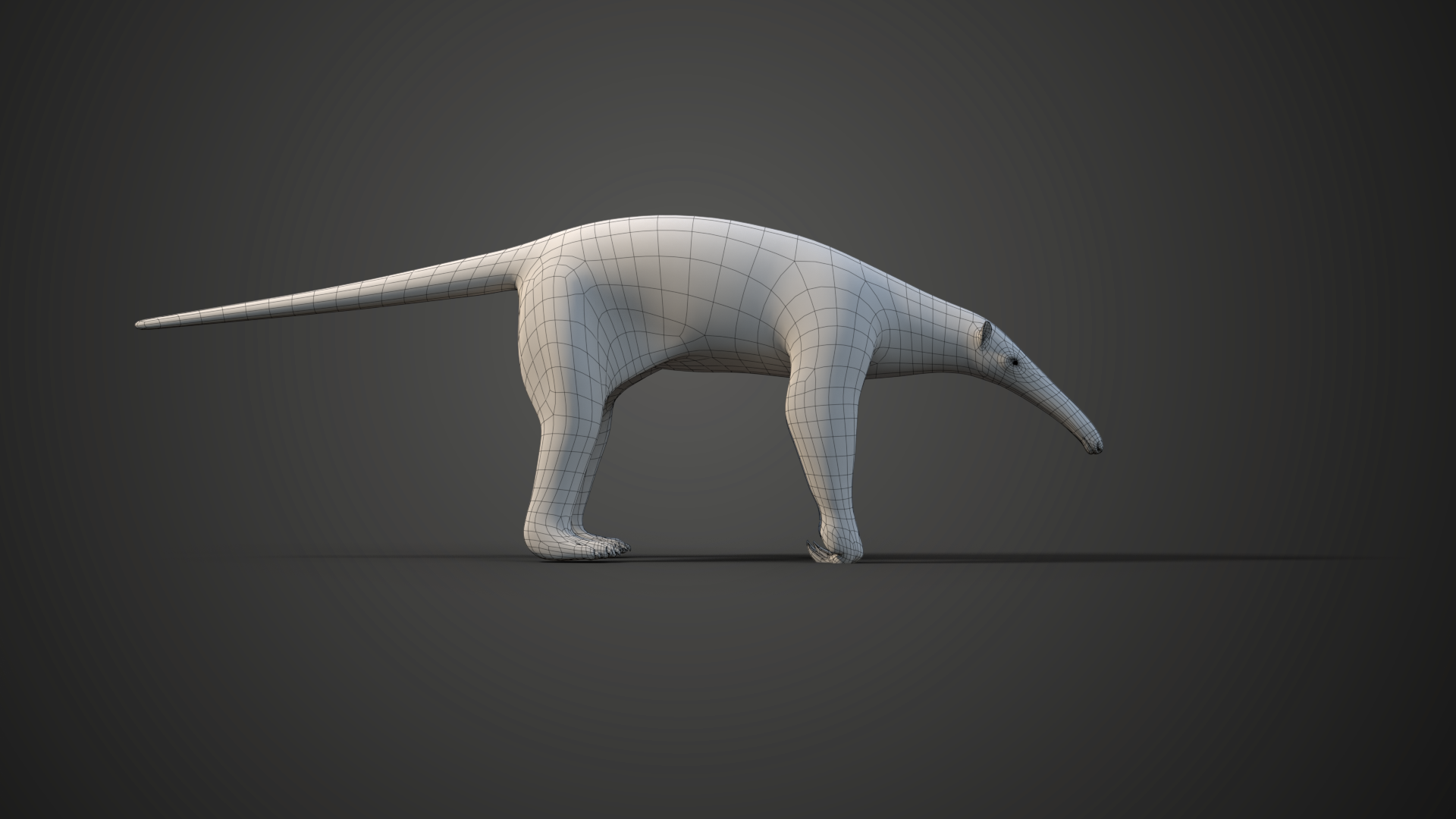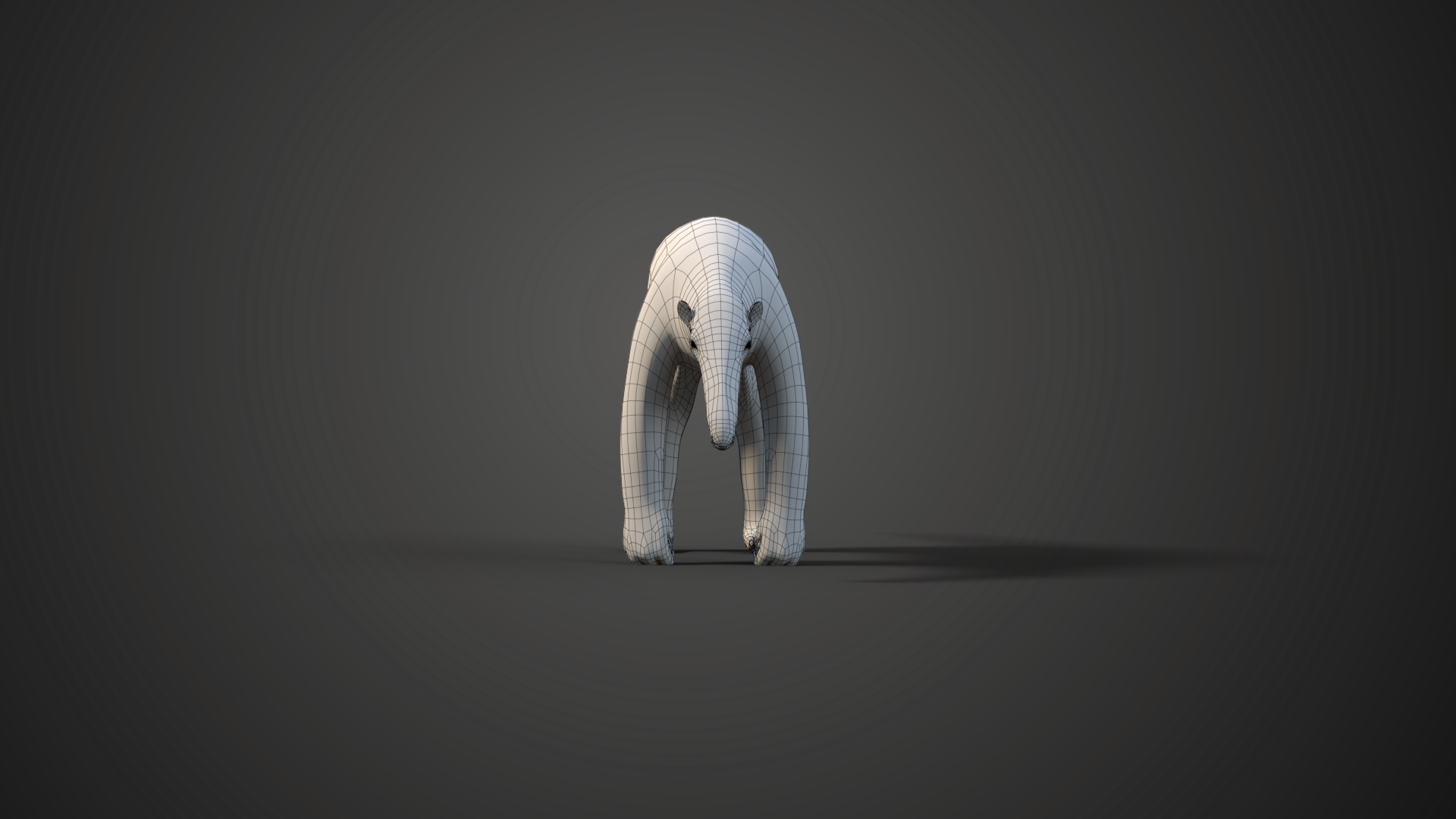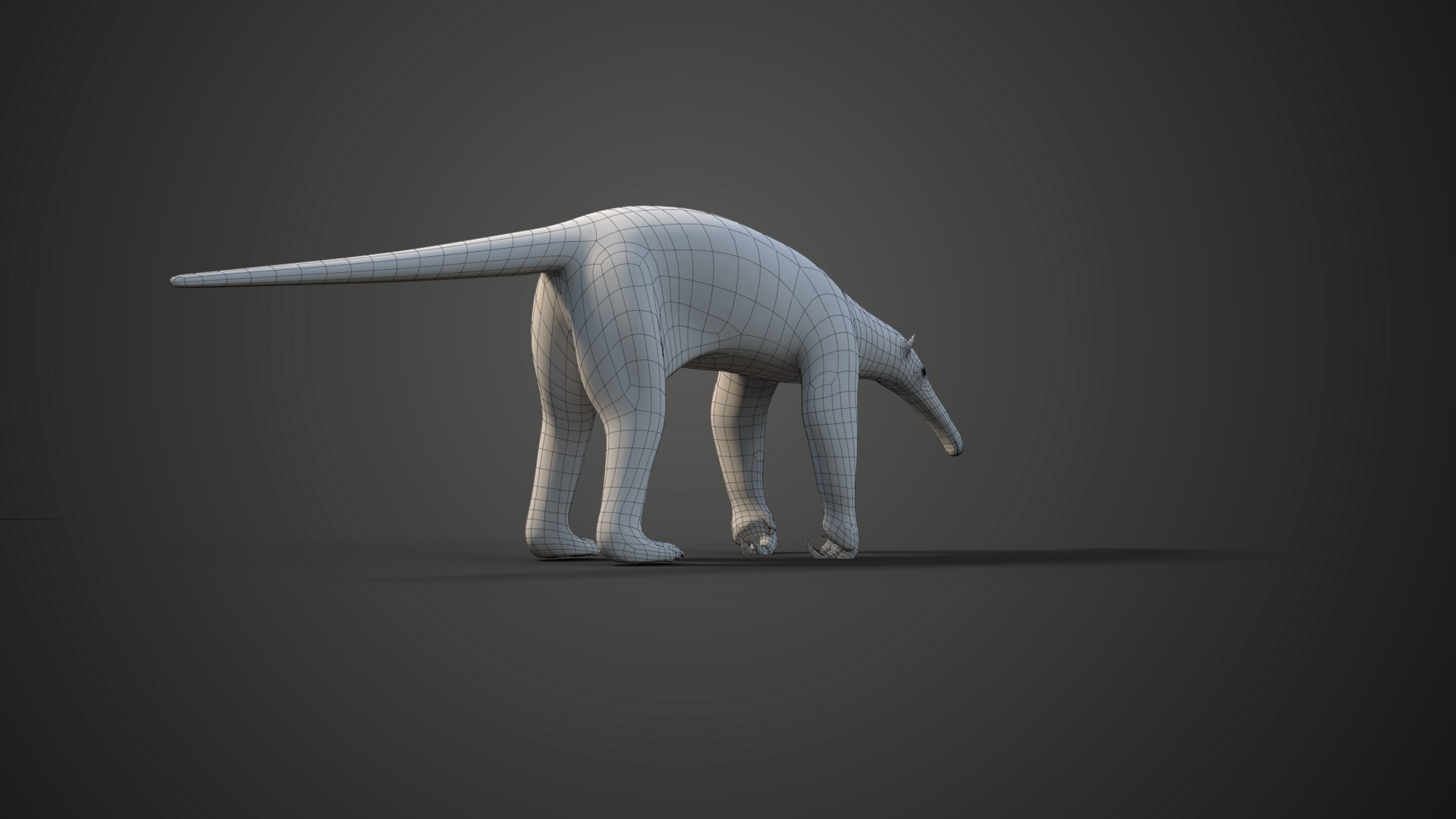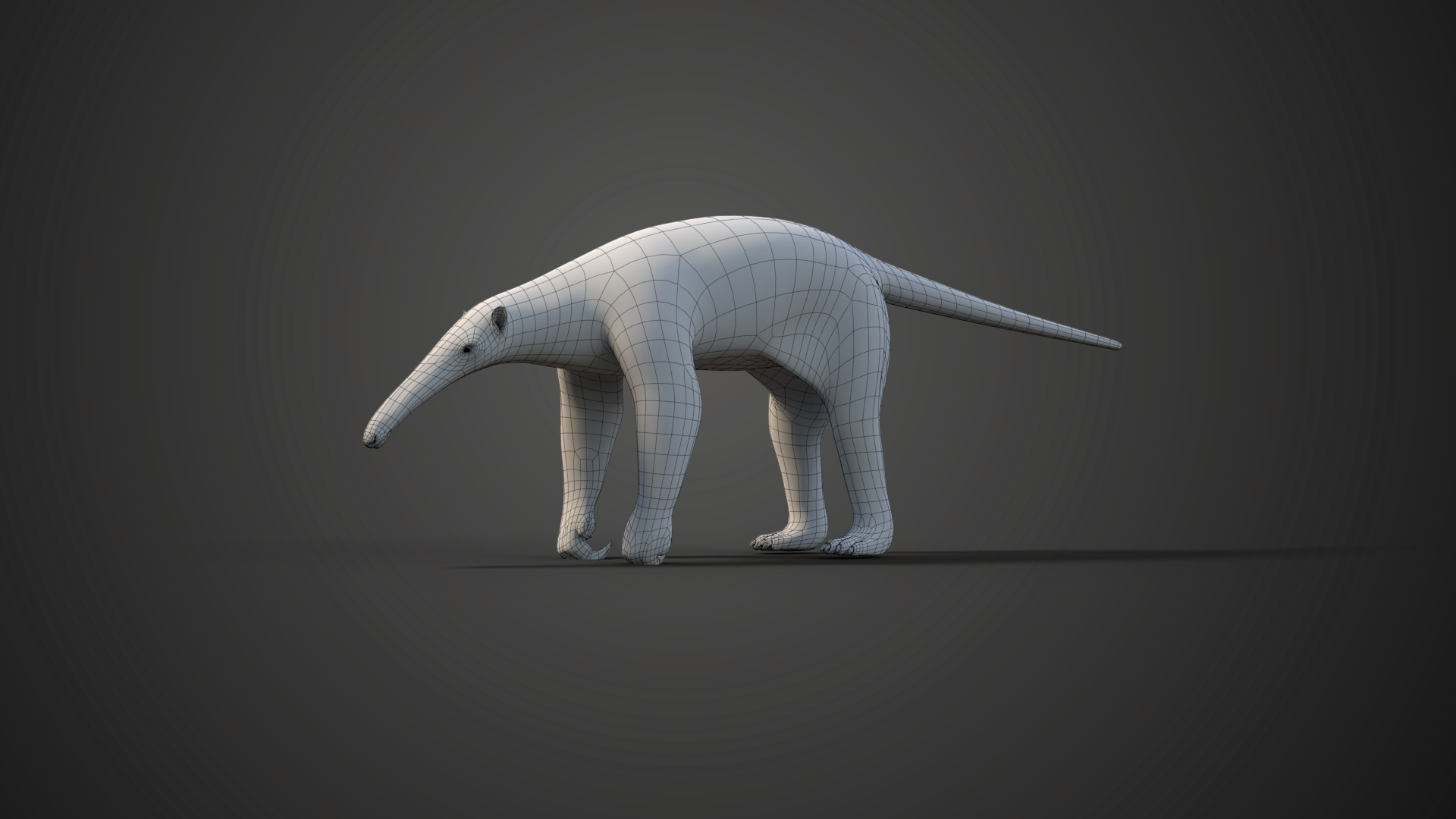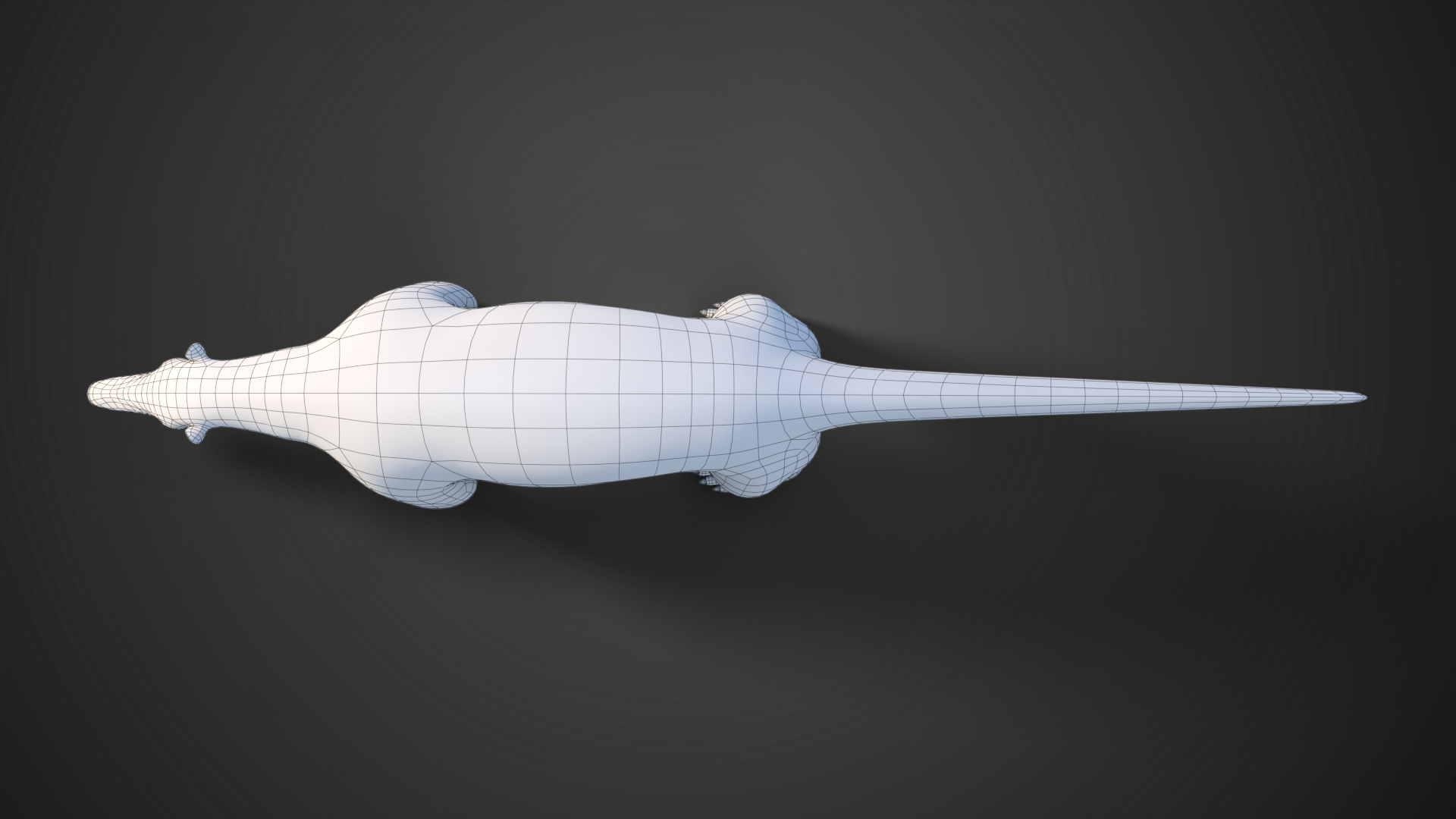 3D Animal | Giant Anteater Animated
Introduction
This is a high-quality Giant Anteater (Myrmecophaga Tridactyla) with multiple 5K maps, rigging and hair. This model is made with Blender and Cycles renderer at real-world scale.
It consists of 6 objects: Body, 2 eyes, 2 pupils, and tongue.
Polygons
Body: vertices 5,465; polygons 5,448
Eyes*2: vertices 964; polygons 1,024
Pupils*2: vertices 9,64; polygons 1,024
Tongue: vertices 946; polygons 9,44
Total: vertices 8,339; polygons 8,440
Formats
There is a Blender project and an OBJ file.
Textures
MyrmecophagaTridactyla_Body_BaseColor.png, 5000x5000
MyrmecophagaTridactyla_Body_Normal.png, 5000x5000
MyrmecophagaTridactyla_Body_Specular.png, 5000x5000
MyrmecophagaTridactyla_BodyFur01_ID.png, 1024x1024
MyrmecophagaTridactyla_BodyFur02_ID.png, 1024x1024
Rigging
With full controllers manually created with Blender armature system, postures and animations are easier to create. Features are as follows:
Ctrl_root controls the whole character.
Ctrl_spine root controls the center of gravity of the body.
Ctrl_neck_roll is the controller of the neck with customized attributes.
Ctrl_head_stretch controls the rotation of the head.
Ctrl_mouth controls the opening and closing of the mouth.
Ctrl_eye controls the rotation of the eyes.
Ctrl_tail_roll 000, Ctrl_tail_roll 001, Ctrl_tail_roll 002, Ctrl_tail_roll 003, Ctrl_tail_roll 004 control the rotation of the tail.
The controllers of four paws have customized attributes for IK/FK switches, which aren't seamless.
And more…
Animations
Loopable walking animation at 30 FPS, frame range 0-240
[ytb-vid=lzyWF0aCP4Q]
Features
The model is in meter units at real-world scale.
To run faster, the Display buttons of the fur are disabled. You can enable them if needed.
Put the model in the scene to render without any cleaning.
No lights and cameras.
To make the effect more realistic, the rendering time is pretty long because of the large amount of hair. If you want to make the close-up effect more real and beautiful, it's necessary to pay the price. If used in a distant view, the fur can be optimized. Optimization methods:

Decrease the number of hair children, and increase the thickness of hair.
Decrease the steps of the Interpolated spine

Note: Only the initial pose is provided in the project for sale without the pose in the display images.
3D Animal | Giant Anteater Animated