[ytb-vid=JinKYwh1GdE]
Introduction:
All the hair in the demo is created with an add-on developed by our team – 3D Hair Brush, a powerful tool which supports 3D brush and many customizable parameters, as well as plenty of modifiers, you can easily create realistic hair with so many features. If you are interested in the add-on, please click this link to learn more, 👉https://blendermarket.com/products/blender-addon--3d-hair-brush-v3
Includes:
1, 3D_Hair_Brush_Display_Horse_3.0, Blender project
2, 3D Hair Brush Viewer 1_1, Free viewer version.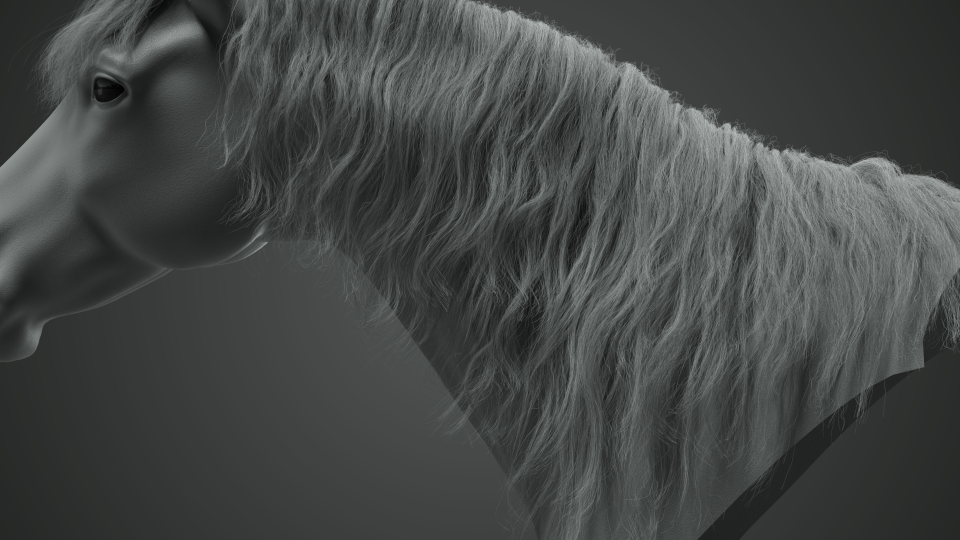 Note:
This free demo also includes a free preview version of 3D Hair Brush which can display the hair created with the full version, you can render the hair with the free preview version. But you cannot modify any parameter with it. Any other builtin functionalities of Blender are not affected.
This free preview version serves for those who have not purchased the full version of 3D Hair Brush, yet want to check the effect of it. If you already have the full version installed, then you don't have to, nor can you have them both installed.
Terms of use
All rights reserved for VFX Grace, you can use the content in the demo for personal or commercial purposes for free, but you may not sell, distribute or make available to the public the contents herein except with direct permission from our team.